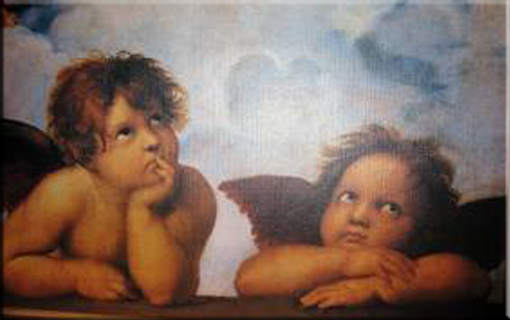 Tips For Attending Auditions
So your child has been called for his first audition! That is fantastic! Now how do you give your child the best possible shot at booking this audition?! Here are some tips for making sure that your child goes in with the highest possible chance of booking the job.
Be on time. Sounds like a no-brainer, but you need to really hear me. Casting directors HATE when you are late, it throws off the timeliness of their whole session and starts your child out with a glaring strike against them. We know there is traffic. There is always traffic. Leave an hour earlier than you think that you have to in case there is traffic. If you get there early, take a walk, get some ice-cream or practice your lines until it's time to go in. You don't want to be more than 15-20 minutes early.
Dress for the audition. If the audition is for a kid who plays softball, don't go in your Sunday best. If the audition is for a teenager at the mall, don't dress for a date at the club. That doesn't mean that if the audition is for Game of Thrones, you should dress in a suit of armor! Use common sense and try and dress to the character without actually wearing a costume. Avoid solid black, white and red for television auditions, they look horrible on camera. Avoid anything with a logo. It's OK to wear a shirt with a mouse on it, Mickey Mouse is not OK.
Keep make-up to a minimum for younger children. No make-up at all if you are 12 and under, unless you have a scratch or blemish that requires a bit of cover-up. 12-16 year olds can wear a bit of lip-gloss and light, light eye make-up. You don't want your child looking older than they actually are. When we want 10 year old girls, we don't want them looking 25.
Know your lines. If Casting provided the lines in advance it is because they want you to know it when you come in. You can't give a great audition when your face is buried in the paper and you're not looking at the reader or the camera. If the lines are provide when you arrive, do your best to know as much as you can before getting into the room. Sometimes the lines will be in the room on a big board so that you can easily see them or sometimes they will be on a piece of paper. At the very least try glancing down at the page and then looking up for your delivery.
Behave in the waiting room and parents we mean you! Parents should not have their ears pressed against the door of the audition room, you should not be spitting on your child's hair at this point to slick it down, and you should not speak to casting directors. You should NEVER ask for or expect any feedback from the CD after the audition. Your role is to sign your child in on the sign-in sheet, and wait quietly until they are done and then leave. It may sound harsh, but if you are irritating at the audition there is no way they will choose your child to be on a set for 12 hours where you can possibly irritate the client and the production team.
Above all… RELAX! You are among friends, everyone wants you to to well. You were called in because you are the right type,and they already like your look. There will be many yesses and a whole lotta no's. Learn from your mistakes and also your successes. If you find that you get callbacks with a certain outfit or a certain hair style, then keep it! The more audition, the better you will get at it. Sile and enjoy the ride!
Do you have a question for Ms. Jackie? Email us your question at webmaster@officialpremiere.com and her next article could be about you.
Jackie Reid owns L'il Angels Unlimited, A Talent Management Company since 1992. They specialize in babies, kids and teens for feature films, television shows, commercials, print and theatre. They are a bi-coastal agency servicing talent for both the NY and LA markets. Like her Facebook page: http://www.facebook.com/LilAngelsUnlimited