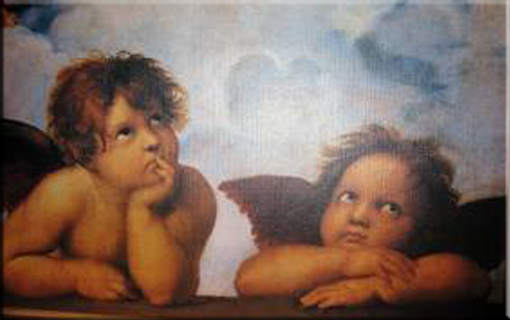 Optimizing Your Time at Premiere
You got the phone call that you were waiting for… your child was accepted to attend Premiere! You jump, you dance, and you celebrate! But then anxiety slowly creeps in…you start to wonder: What are the industry professionals looking for? What can I do to make my child stand out?
Here are some tips to make your child more marketable to agents and managers.
Your work starts before you pack your bags. The first thing you need to do is get a great picture of your child. The photo should be of your child alone in the picture, close-up, plain background, no hats and no sunglasses, smiling and looking into the camera. The picture should be clear and good quality. A blurry picture taken on your cell phone is not acceptable! You will need 80-100 copies of this photo, in size 8 X 10.
You will need a resume. We realize your child hasn't worked in this industry before and agents/managers don't expect to see credits here. What we would to see is your child's name, date of birth, and your contact info, including phone number and email address. A list of skills i.e. dancing, singing, karate, bike riding, ice-skating, hula-hooping, ear wiggling, backflips, etc. Create a section on the resume for any extracurricular classes your child has taken and for how long. For example: Swimming 4 years, drum lessons 1 year, acting class 2 years. We want to see and know everything your child can do!
You will trim the resume down to 8 X 10 size so that it is the exact size of the picture and staple it FACE UP on the back of the picture. Staple all 4 corners.
PRACTICE your lines for your competitions! The kids who get my attention have their lines memorized and do them with enthusiastic energy. They smile and look like they're having fun performing. Smile and make eye contact with the judges.
Something you may not realize is that we are also looking at parents. We will have close relationships with the parents of the children that we sign and we want to know that the parents will be easy to deal with. I, personally, do not mind parents stopping me in the lobby and asking me questions. However, I am not too excited by parents, and don't laugh… who knock on the door to my room to ask me questions or slide their child's picture under the stall door while I am in the restroom. Trust me we are looking at each and every one of the kids that are presented to us.
The audition process starts as soon as you leave your hotel room. Kids, be nice to your parents and the other kids even when you think no one is watching. I can't tell you how many times I've been in the elevator without my badge and see kids yelling at their parents. We're watching. We notice how you behave. Assume everyone is a judge, smile and be nice to everyone.
Lastly, relax and have fun! Everyone there is rooting for you and wishing to make this a great experience for the whole family. Enjoy yourself and Good luck!
Do you have a question for Ms. Jackie? Email us your question at webmaster@officialpremiere.com and her next article could be about you.
Jackie Reid owns L'il Angels Unlimited, A Talent Management Company since 1992. They specialize in babies, kids and teens for feature films, television shows, commercials, print and theatre. They are a bi-coastal agency servicing talent for both the NY and LA markets. Like her Facebook page: http://www.facebook.com/LilAngelsUnlimited