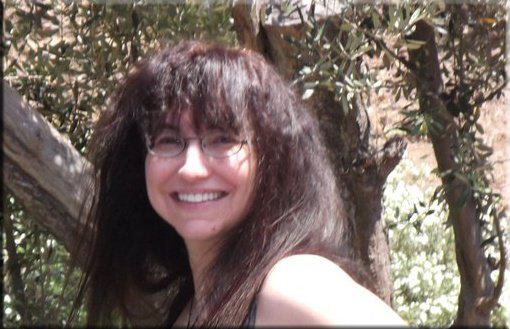 The Start of our Journey
Allow me to introduce myself, you will be hearing from me a lot in the coming months!
You and I are going to take a journey. We are going to talk about life as the parent of a child actor. The do's, the don'ts, the shoulds, and the musts. Things to avoid and things to embrace. I will be your guide on this journey.
What makes you such an expert, you ask?
Well, I'm Jackie Reid and I own a Talent Management company called L'il Angels Unlimited. I have been a talent manager for over 25 years, I was an agent at a SAG-Franchised agency and most importantly have raised two successful children in the industry.
Let me tell you why I love Premiere. I love the fact that I can see so many talented kids in one place and be able to fill whatever category needs I am lacking. I feel like a kid in a candy store with all the choices of talented kids before me. Here are some snippets of some of the experiences I have had with kids that I met during Premiere.
Nathanael was 6 when he caught my eye during the 2 person scene. He aptitude for acting shone through and his smile warmed my heart. He recently shot a huge guest starring role on the television show Royal Pains this week and shot a commercial for Georgia Electric within a week of meeting him.
Manuela is a bouncy and energetic 8 year girl who got my attention doing the commercial competition. She is adorable and when she smiles, she can sell you anything! She has done a national commercial for Verizon, 2 commercials for The Ad Council, and a commercial for The Children's Health Fund.
Yairalys is a beautiful 11 year old girl who I met at the photo drop. She introduced herself and I saw that she was a local NY girl. She told me that she is bilingual. I was ecstatic to sign her, as I had no bilingual girls in her age group. She did 2 radio commercials for US Bank that very same week that I met her.
Sebastian is an adorable 10 year old boy whom I fell in love with him watching his monologue. He was a natural comedian and his deep dimples flashed when he smiled. Since he signed with us six months ago, he has booked a commercial for Prestige Motors, an ad campaign for Mercedes Benz and the lead in an upcoming episode of Celebrity Ghost Stories.
Brian is a 9 year old boy who I saw doing his monologue. He was so handsome and friendly and I could see how much work he put into that monologue. He has booked a MasterCard radio campaign and a commercial for the Children's Health Fund.
I could on and on about the great kids that I found at Premiere. There was John M who landed a lead role in an Off-Broadway play, and Juan Jose who booked his very first audition which was a Spanish radio spot for Publix Supermarkets, or Kimberly who can be seen dancing in her Podemos commercial, or Josh who booked his very first audition… a Nintendo commercial.
I could tell you about the 4 kids that are auditioning this week for the Annie movie, and the 3 kids auditioning for the lead in Chris Rock's new movie or the kids auditioning for the Broadway show Matilda or the ones auditioning for Hasbro, Fanta, AT&T, TNT, Blue Bloods, Bank of America and others this week…. But I won't. Because they may be next month's success stories!
Do you have a question for Ms. Jackie? Email us your question at webmaster@premiereevent.com and her next article could be about you.
Jackie Reid owns L'il Angels Unlimited, A Talent Management Company since 1992. They specialize in babies, kids and teens for feature films, television shows, commercials, print and theatre. They are a bi-coastal agency servicing talent for both the NY and LA markets. Like her Facebook page: http://www.facebook.com/LilAngelsUnlimited