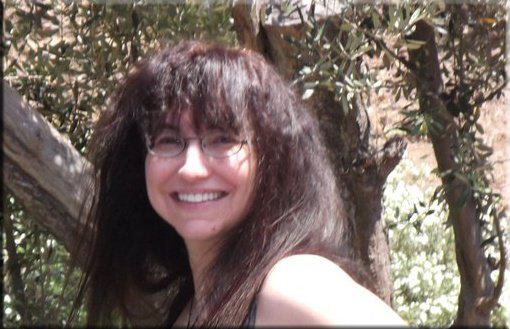 Getting Discovered
One famous Hollywood legend tells the story of Lana Turner and how she was discovered sipping a Coca-Cola at a soda counter in Hollywood. She went from being a 16 year old girl with big dreams to an Academy Award Nominated actress starring in over 50 movies by sitting in a soda shop looking pretty! If only it were still that easy. Let's look at some ways to get "discovered" in the modern era.
The most common way to seek representation is to send your picture and resume to agents and managers. Obtain a list of who reps kids in the age group that your child is in and do a mass mailing. If you have a great picture and an interesting resume, you have a shot at being called in for an interview. I have met many kids that way and have found some great ones, so it can be effective. My complaint with that method is that I can't tell from a picture if a child is talented! Sometimes a beautiful picture yields a child who stares at the floor and won't talk or a lousy picture brings in a child with a dynamic personality. The only option would be to bring in everyone who sends a picture and interview them all. As much as I would like to, there are not enough hours in the day to do that, I would have to spend all day, every day interviewing and I would have no time to find work for the clients that we do represent. Definitely still try this method as it does work in many instances. However, please realize we are super busy. Sometimes weeks and sometimes months go by without us even looking at the pictures.
There's the open call where an agent or manager advertises a day and time for prospective new clients to come by and audition. Again, this is something I do on a regular basis and have found great talent. The downside here is that you are showing up with hundreds of candidates and waiting on a line for hours to be seen for 1-2 minutes.
Another way that has cropped up in the last few years is the Casting Director workshop. This is where you pay a fee and take a one-day class with a well-known casting director. You work on scripts and get direction and advice on how you are performing them. This is a great opportunity for several reasons. You get a child with no credits in front of a major casting director, whom they normally wouldn't get a chance to meet. The child gets feedback and advice from a highly respected professional and that is invaluable. Best of all, if your child does a good job they are now on the radar of the casting director for future jobs! I cannot tell you the number of times that a casting director has brought in a client for a major feature film or television show after working with them at a workshop. This method however is not free like the first two options.
Another fairly new way of getting your child out there is an industry professional showcase, such as Premiere. This is a weeklong immersion where your child gets group classes with Disney and Nickelodeon stars for Improvisation, Monologue, and group scenes. The kids then spend 2 days demonstrating their talent in front of agents, managers and casting directors from many different markets including New York and Los Angeles. They have the opportunity to do monologues, commercials, 2-person scenes, soap scenes, runway modeling, and sing in front of 50-75 of these professionals. The week culminates in callbacks where the professionals "callback" the children that they are interested in to discuss the next move. This could mean future representation or an upcoming audition. This is the most costly of the options, but you are getting a significant bang for your buck. You have 50-75 industry professionals who are actively looking to expand their rosters from all different markets in the same arena looking at your child perform in various situations. It is really an incredible opportunity to be seen by multiple movers and shakers.
There are other ways to get seen which I have not touched upon, such as acting classes, referrals from friends and community theatre. And don't rule out sitting at a soda counter on Sunset Blvd! There is no clear right or wrong way to go about it. Whatever your path to greatness is, I wish you luck and success and remember….SMILE AND HAVE FUN!!!
Do you have a question for Ms. Jackie? Email us your question at webmaster@officialpremiere.com and her next article could be about you.
Jackie Reid owns L'il Angels Unlimited, A Talent Management Company since 1992. They specialize in babies, kids and teens for feature films, television shows, commercials, print and theatre. They are a bi-coastal agency servicing talent for both the NY and LA markets. Like her Facebook page: http://www.facebook.com/LilAngelsUnlimited