A past participant of Premiere, Jada Kaufman, is now one of the stars on the My Hollywood reality television series. She was selected out of hundreds of other children to attend Premiere in 2012 and has found success in local productions and was featured in a commercial for the Girl Scouts.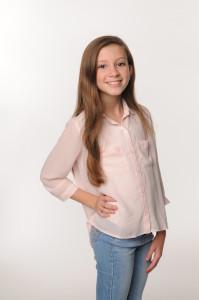 Jada's debut to television came through her involvement with the Girl Scouts. At age 7 she was a Brownie Scout and took part in an effort to redeem the Girl Scout honor at a local nursing home. Before Jada's visit, another troop had visited the nursing home and one of the scouts stole an elderly lady's jewelry. Jada and her Brownie Scout troop visited the home to make jewelry with the women residing there.
A director from the Smokey Mountain Council was at the event and observed the group of approximately 40 girls and their mothers. Jada was having a conversation with one of the women in the nursing home as she crafted a necklace for her when the director approached Jada's mother. She told her that she would like to use her daughter in their Girl Scout commercial, which would coincide with their cookie sale. She said that Jada had the right look and demeanor for the commercial and that she came across as very caring when communicating with the elderly lady. Although Jada was very shy at the time, she ended up doing the commercial, which aired for two years in Tennessee.
Jada was one of the eight children selected to go to the program in Orlando during December 2012. That is when Jada and her mother began focusing on her work in the entertainment industry. They visited with an Agent in Cincinnati, Ohio who had shown an interest in Jada at the program in Orlando. He advised them to get involved in local acting opportunities as a starting point. Jada auditioned and landed a role in a local theater for Sleeping Beauty and later got a part in Sarah, Plain and Tall. Jada also began taking classes for diction and started taking voice lessons.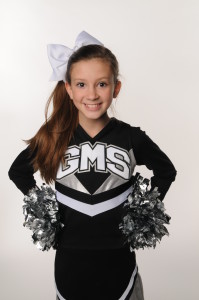 Jada currently has a role in Premiere's My Hollywood reality series. This new television show follows families as they navigate their way through the entertainment industry. This includes the dynamics within the family, and the performer's highs and lows as they attend auditions, interview with agents and take part in other aspects of the industry. The show provides audiences with a chance to view the experience of participants from America, Canada, Russia, Greece and Singapore.